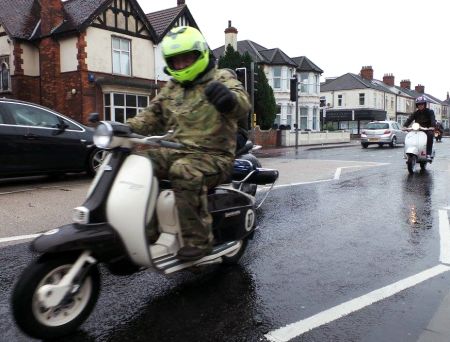 2019 marks the third year for scooterevents.co.uk and their Android and I-phone mobile App that lists local, regional & national scooter rallies and events.
The idea came about when a handful of scooterists challenged Colin Cartwright to make an app so they could see their weekly ride-outs and scooter rallies they wanted to go to.
Colin has been involved in the scooter scene for some considerable time and is one of the early members of FOS Tours Scooter Alliance, having previously been a member of Louth Scooterists.
It's taken Colin two years to develop the App, and from 2018 it is listed on the Apple App Store as well as Google Play. It is free for event organisers to submit events and if you send flyers in by email, they will be used on the website and the app too.
It's also free to download and there is an HTML5 version for Windows and Blackberry phone users.
More than 7,000 people have so far downloaded the app, though we think around 4500 core users currently use it on an on-going basis. Here are some of their comments:
Gibbo: It's getting better all the time, great work Col. GTSMark: Brilliant app, about time someone did this. Spursy: Nice work Colin. Kitch: Brilliant App. About time. Russ: Fantastic job sorting that out Colin. PhilDeMod: Great app. Treacle: At last a one-stop shop for all our scooter rally dates. Great work
There is also a mobile-friendly website at www.scooterevents.co.uk where all the information in the app is duplicated. To get your copy just search 'scooter events' on Google Play or the Apple app store. To get your event added, just email colin(at)scooterevents.co.uk Around 3-4,000 visitors a month look at the website, which has clocked up some 120,000 unique page views over the last 2 and a half years
Hosted, run and edited by Colin Cartwright, the site and the mobile App are a collaboration between a number of scooter clubs and friends and is contributed to by many scooterists and scooter clubs.