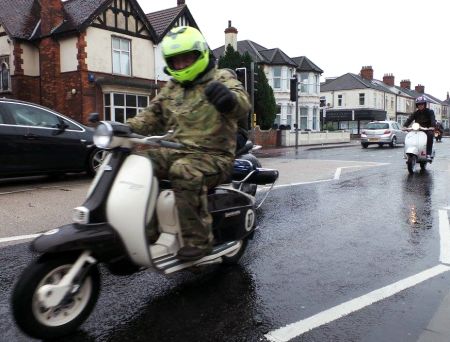 2022 marks the sixth year for scooterevents.co.uk and their website that lists local, regional & national scooter rallies and events, as well as weekly ride-outs, music gigs, scooter clubs and more.
The idea came about when a handful of scooterists challenged Colin Cartwright to make something so they could see weekly ride-outs and scooter rallies in online form.
Colin has been involved in the scooter scene for some time, is one of the early members of FOS Tours Scooter Alliance, and one of the key organisers of Messy Scooter Rally. It took Colin three years to develop the website and the App, and work is still on-going, courtesy of the app being sidelined when the company it was built through and hosted with went bankrupt due to the global pandemic!
Free for event organisers to submit events, if you send flyers in by email, they will be used on the website and the app too once we get that back up and running. We have had more than 250,000 unique visitors in the last 12 months - no small feat. If you want your event to be seen by a huge audience, then you have to send your details to us!
To get your event added, just email colin(at)scooterevents.co.uk. Hosted,run, and edited by Colin Cartwright, the site and the mobile App are a collaboration between a number of scooter clubs and friends and is contributed to by many scooterists and scooter clubs.